Our latest PBS Series
---

BOATWORKS is a new PBS series for and about people who love boats and being on the water.
Airing in Boston on WGBX-TV, Channel 44
April 13 - July 6, 1997, Sundays at 11:00 a.m. and on PBS stations nationwide. (Starting dates and times vary. Check your local listings.)
Segments produced by The New Film Company
Christopher Knight, Joyce Zinno, Rob Poulin :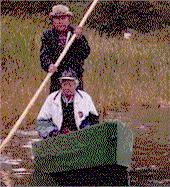 #1 April 13
Gathering Wild Rice
Featuring Gordon and Medway Regguinti
and Dorothy and Darwin Stevens (pictured).
Filmed in Northern Minnesota.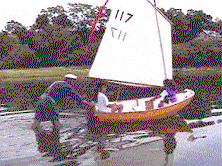 #4 May 4
Building a Nutshell Pram
Featuring Arne, Siv and Cecelia Brun Lie.
Filmed in Massachusetts and Maine.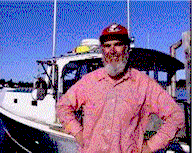 #6 May 18
The Best Lobster Boat
Featuring Bobby Williams (pictured) and Peter Cass.
Filmed in Maine.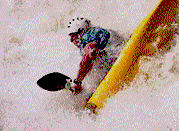 #7 May 25
Kayak Rodeo
Featuring participants in the Ocoee Whitewater Rodeo, sponsored by the American Whitewater Association. Filmed in Tennessee.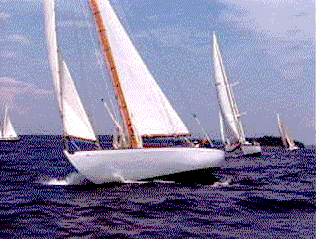 #8 June 1
Nautical Photographer
Featuring Benjamin Mendlowitz.
Filmed at the Wooden Boat Regatta in Maine.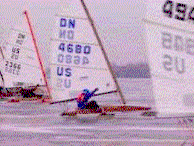 #10 June 15
Iceboats
Featuring Jan and Meade Gougeon.
Filmed in Sandusky, Ohio.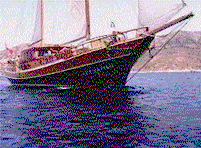 #12 June 29
Cruising the Coast of Turkey
Featuring Huseyin Dincer and his 60 foot boat,
"Arif Kaptan". Filmed between Bodrum and Marmaris, Turkey.
Boatworks is brought to you by Maryland PTV
and Rising Tide Productions
---
To Order DVD/Video List New Film Co. Contents Home Page What's New
We welcome your inquiries and comments
The New Film Company, Inc.,
7 Scott Street
Cambridge, MA 02138, U. S. A.
Phone: 617/520-5005 Fax: 617/491-9201
E-mail: newfilmco@aol.com
---
© 1997 The New Film Company, Inc. All rights reserved.
Revised: May 04, 2012.